Winter beans provide crucial protein source for Northumberland farmer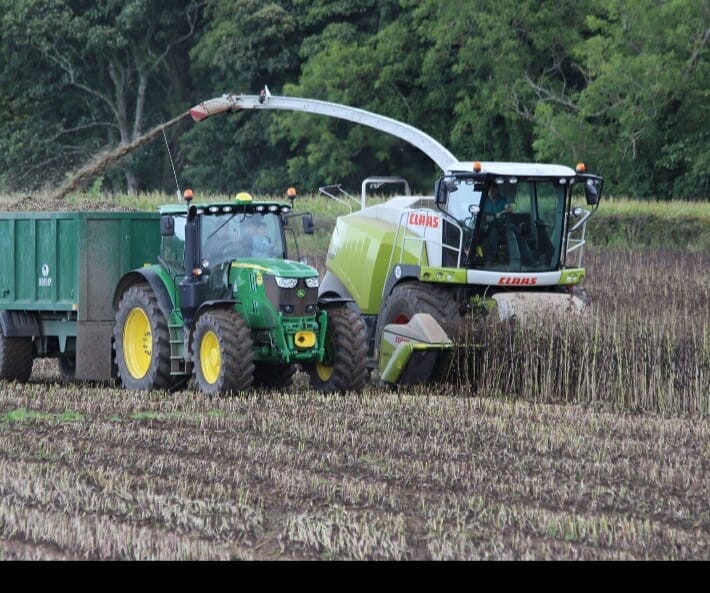 For Northumberland farmer, Wayne Bean of T Bean & Sons, growing his own livestock feed is key to maintaining profitability from his cattle and sheep.
Whole crop beans, maize, kale, forage rape, fodder beet and grain are grown for this purpose at Broad Oak Farm, near Newcastle-upon-Tyne.
"We are totally self sufficient in producing the ingredients for our rations. By growing our own feed, it puts us in control of our own costs as much as possible," explains Wayne.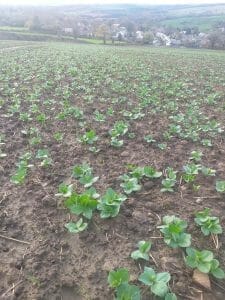 "We know the margins that we have to operate within between profit and loss, and this is particularly important when we buy cattle in, as it helps us to know our margins are fixed before starting."
"It's also important that in our cattle ration we include a protein source, as well as fibre, which whole crop beans provide."
Beans became central to the rotation at Broad Oak Farm back in 2008, initially in response to a price hike in protein and nitrogen costs when 20 acres were drilled on a trial and now there is as much as 80 acres grown in any one season.
"Initially we grew spring beans, but have changed to winter varieties as we have found we can drill them into the heavier ground where maize can't be grown as a break crop and weed control."
"With our land being up to 1000 ft above sea level, conditions in the spring are unpredictable, so it takes the risk away."
"We are now growing the variety Tundra. Whilst it's not the highest yielding variety available, it has one of the highest protein contents which is key for us, and agronomically we like it for its good standing and earliness of maturity," he says.
"We harvest the beans using a direct disc header on the forage harvester. We generally try to avoid using pod stick to keep costs down, as find that this approach helps us to reduce seed losses."
"We aim to get the maize crop as dry as possible for high DM. The grain we grow is crimped and the whole crop beans go on top of the crimped grain in the clamp. We use an additive (Safesill), which is applied by the harvester and we usually wait for about 4-6 weeks before feeding."
"It's not the way that many would feed beans but it works very well for us!"