Peas perform in dry conditions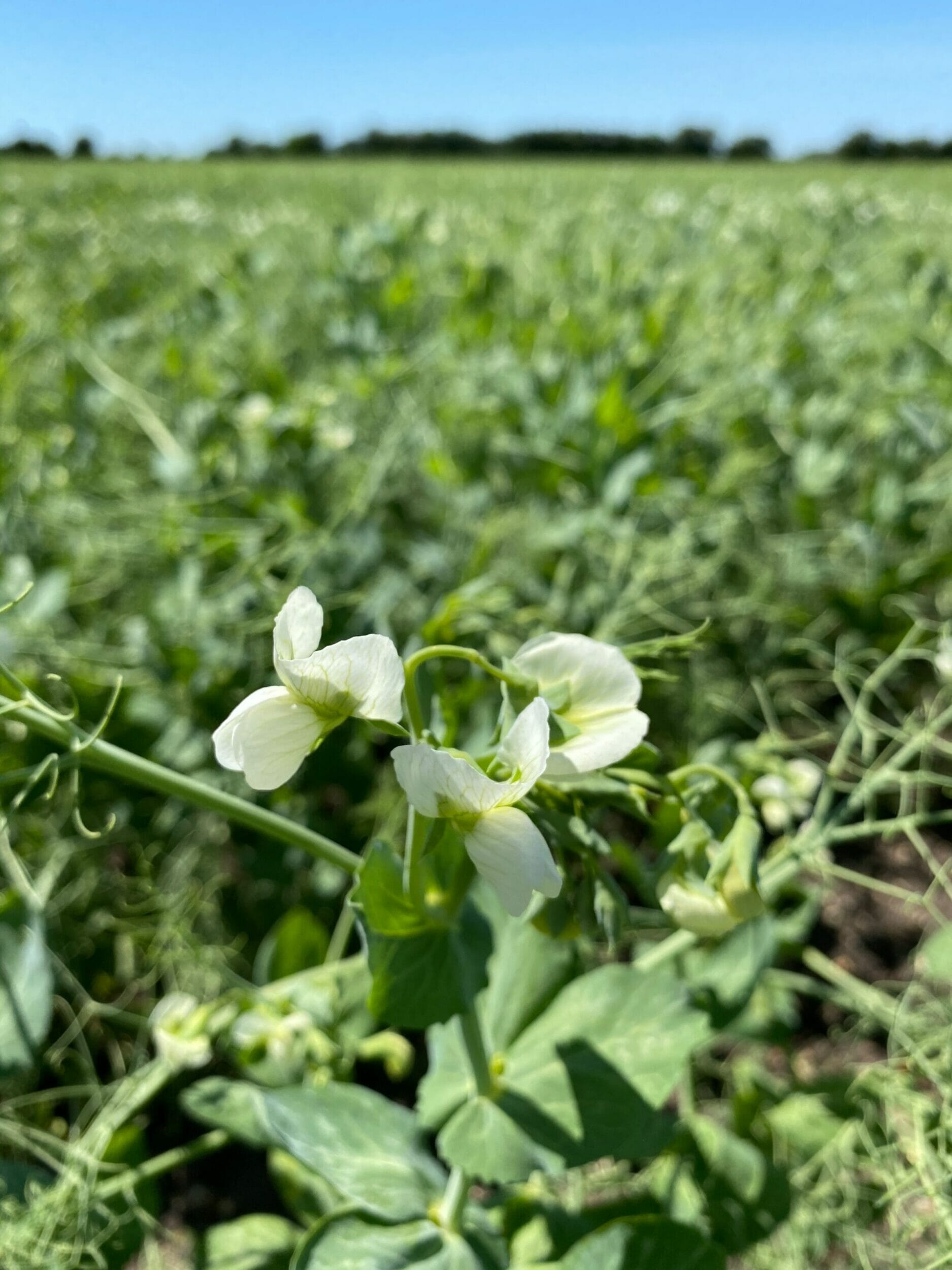 Lincolnshire grower Edward Knight of James Knight Farms near Folkingham, Sleaford, Lincolnshire, was very pleased with how well the large blue pea LG Aviator coped with the challenging dry conditions of 2022.
"They stood up nicely to combine and yielded 3.7t/ha," he says.
"This is the first year we have grown LG Aviator peas, which will go to Limagrain UK for seed".
"We are impressed with LG Aviator as a variety – it's clean, vigorous and with the dry conditions we didn't have to spend too much on it. We also bale the straw as the cattle like pea straw, so it's a good value crop for us."
Direct drilling peas
"We have grown pulses on and off for the last fifteen years, depending on where they fit in the rotation. We work the soil in the autumn with a Sumo trio, and then drill in the spring once soils have warmed up enough. For the first time, we direct drilled the peas using a Mzuri in an attempt to conserve as much soil moisture as possible – which worked well."
Importance of disease resistance
At a time when farmers are looking carefully at crop inputs, a variety like LG Aviator should provide some much needed varietal security as it offers the best disease resistance package of any large blue pea variety, including powdery mildew resistance," says Corrie Dekker, Assistant Pulse Breeder for Limagrain UK.
"The variety also exhibits a unique architecture with most of the pods near the top of the plant, which keeps them off the ground and makes for easier combining."
For these reasons, Ms Dekker believes that LG Aviator will feature in generations to come and is why it has been significantly taken up by the industry.
Farm facts
JK Farms
Family Farm & Contracting
Rotation
Peas/Beans
Wheat
Wheat/Spring Barley
Linseed
Wheat
Wheat/Spring Barley
OSR
LG Aviator peas in summary
 
• Good yield performance with consistent flowering and even maturity

• Excellent tolerance to downy mildew and powdery mildew resistant

• Multi podded type with a condensed pod set at the top of the plant

• Suitable for micronizing, feed and human consumption market