Crusoe delivers for Gold award winning grower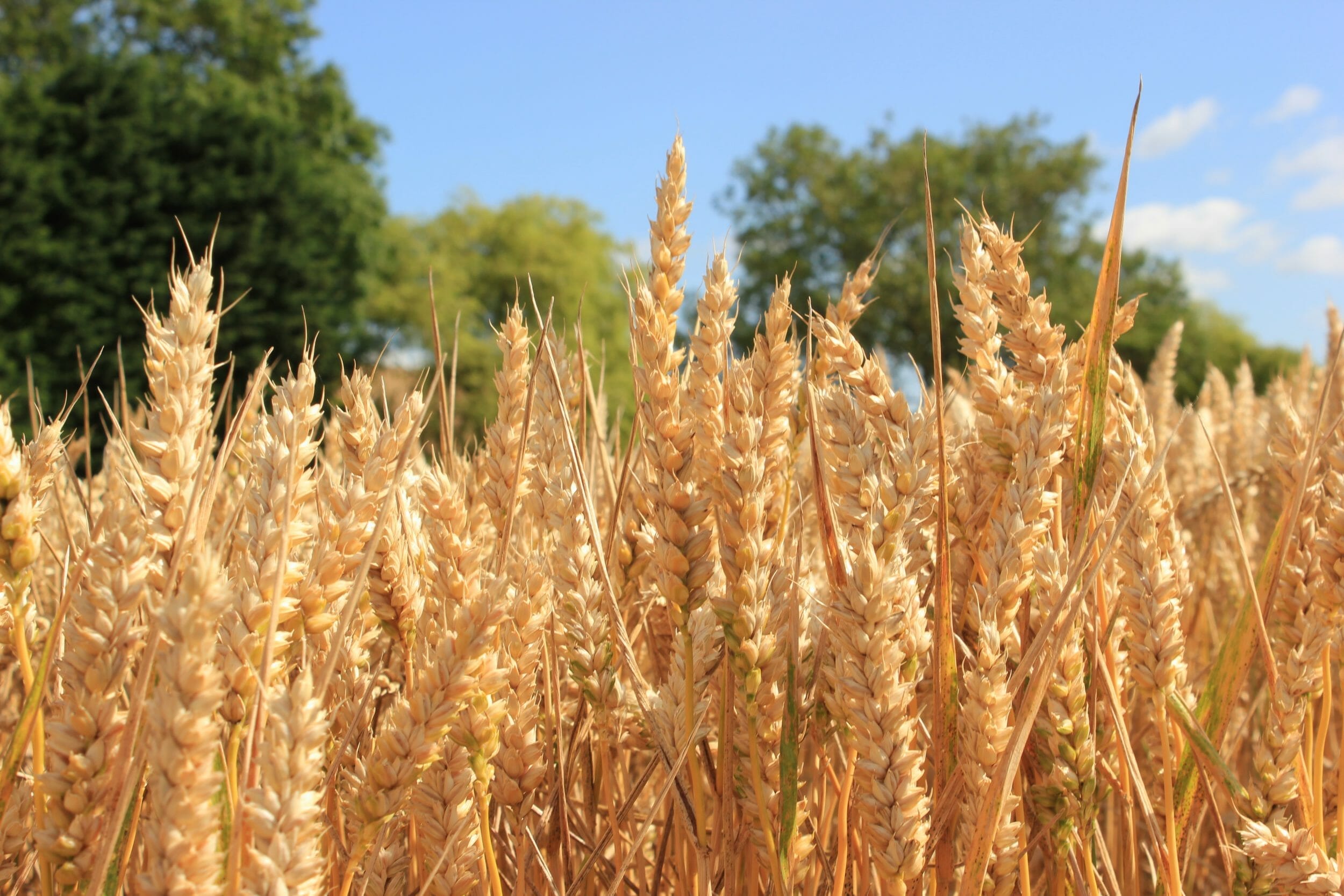 After scooping top spot in the 2022 Yield Enhancement Network (YEN) Milling Quality Awards, Crusoe has once again proven its reliability for Norfolk farmer Chris Eglington.
More than one-third (150 ha) of the 400 ha farm near Dereham is down to Group 1 milling wheats, divided evenly between Crusoe in the first wheat slot after peas or oilseed rape, and Skyfall as a second wheat.
"We've been growing Crusoe for at least eight seasons and it is a very reliable variety," Mr Eglington says. "It's not necessarily the highest yielding, but it performs every year."
This performance was clearly demonstrated last harvest, when his YEN entry won Gold in the YEN Milling Quality Awards, with a protein content of 14.4%, specific weight at 80.7 kg/hl, and Hagberg of 355 seconds. This bucked the trend in a season characterised by high specific weights and Hagberg falling numbers, but generally lower protein content.
Mr Eglington acknowledges optimising yield and achieving full milling specification is a fine balancing act, but says Crusoe has generally met the grade every year he has grown it.
His YEN-winning crop was managed no differently to other milling wheats on the farm, which has operated a controlled traffic system across the entire area for the past decade.
For the 2022 YEN crop, grown on a good medium loam field, the preceding Aspire oilseed rape stubble was allowed to green-up for as long as possible, before cultivating with an 8-metre Vaderstad Carrier in early September. Wheat was then drilled within a couple of days, using the farm's 8-metre Vaderstad Rapid, rolled, and a residual herbicide applied.
"We use variable seed rates, based primarily on the soil's clay content. There are 13 different soil types on the farm, from sand to strong clay, and in some cases the subsoil is different to the topsoil.
"Generally, the lighter the land, the lower the seed rate, whereas on the heavier land we'll increase rates, as it is usually harder to create the optimum seedbed. Having said that, conditions were so good last autumn, some of the heavier land established better than the lighter ground."
Little and often nutrition
After many years of growing milling wheats, Mr Eglington recognises the importance of optimising crop nutrition to achieve both yield and the quality required by end users.
Variable rate potash, lime (where required) and nitrogen applications are used across the farm, and he has worked closely with grain buyer Camgrain, and in the past with Sainsbury's, to optimise nitrogen inputs and protein.
"Although there's a lot of pressure to reduce nitrogen use on farms, there's no escaping the fact that if you want to get a good milling wheat crop with high yield and high protein, unfortunately there is no other option than to make sure the crop has enough nitrogen. Being a few kilos under could take away the premium and be a big money loser."
He favours a "little and often" approach, based on his experience of growing milling wheats, and in-season crop monitoring to fine-tune requirements.
Although the preceding crop can affect residual nitrogen levels in the soil, given the uncertainty over how much will be available and taken up by the plant, Mr Eglington prefers to use regular tissue testing as a means of adjusting nitrogen programmes to crop need.
"We haven't really done much soil testing, but do use the Yara N-Tester to test what's in the plant tissue, and then the N-Sensor to apply nitrogen where it's needed, and less where it's not, so you end up with a very even crop."
On average, first wheats typically receive a total of 280 kg N/ha, with second wheats getting an additional 10-15 kg N/ha, due to the lower residual nitrogen after the preceding wheat crop.
Nitrogen is normally applied as four splits of solid granular fertiliser, but will sometimes be supplemented with a small amount of liquid urea towards the end of the season (June) to help build grain protein if required.
Keeping crops clean
A standard four-spray fungicide programme is used across all of Mr Eglington's wheats, from T0 through to T3.
"We don't cut corners in terms of timing. It would be very unusual for us to miss out one of the main fungicide sprays, but we will alter products according to the weather and disease pressure at the time. AHDB benchmarking data shows we generally spend slightly less than average on fungicides, but spray slightly more frequently.
"Again, it's a little and often approach. Fire-fighting disease is a lot more difficult than going out there and preventing it in the first place."
Disease-wise, he says Crusoe is a predictable variety with no significant problems. "We know brown rust can be an issue later in the season, so we treat crops accordingly to manage that risk.
"We have tried other milling varieties in the past, but and have come back to Crusoe because it is a reliable variety," he concludes.
Chris Eglington 2022 YEN results
Area: 3.2 ha (8 acres)
Variety: Crusoe
Yield: 10.9 t/ha (90% of estimated yield potential)
Protein: 14.4%
Specific weight: 80.7 kg/hl
Hagberg: 355s