Post harvest options – Food for thought
A post-harvest catch crop can be a win-win for sheep producers. Crops such as stubble turnips, forage rape, forage rye and brassica mixtures produce high quality autumn and winter feed cost-effectively.
"Stubble turnips, forage rape and rape/ kale hybrids can be sown up until the end of August," says Limagrain UK's Martin Titley. "They're quick to establish and some varieties can be ready for grazing within 12 weeks of sowing. Hardier varieties can be left for grazing over winter.
Rape/kale hybrids like Interval is an example of a fast-growing catch crop. "In our recent trials, it has produced yields 16% above the control. It's an ideal crop for finishing lambs or for maintenance from late summer onwards," he adds.
Limagrain quotes growing costs of forage rape of £408 per hectare with dry matter yields between 3.5 and four tonnes per hectare.
Stubble turnips cost £305 per hectare to grow with dry matter yields per hectare between 4 and 5.5 tonnes. "This crop makes an ideal feed in the autumn with hardy, mildew resistant varieties ideally suited to grazing through winter."
And he suggests looking at brassica mixtures too.  "Sheep producers can make things easier with these mixtures. Autumn Keep and Meat Maker, for example combine a high protein forage rape with kale, blended with a high-energy stubble turnip to provide a balanced autumn and winter keep with minimal effort. Advantages such as disease resistance, winter hardiness and early establishment have been 'built-in' too.
"And it is worth spending some time looking at the varieties on offer. Our annual trials compare yield and disease resistance of varieties of catch crops and the results can highlight significant differences.
"For example, there is a 20% yield difference between some stubble turnip varieties and this equates to more than one tonne of dry matter per hectare. Samson is one of the top yielding varieties in the trial with a dry matter yield of 5.76 tonnes per hectare and, as a bonus, this variety is preferentially grazed by sheep in grazing trials."
A catch crop will also mop up any available nutrients, returning them to the soil via the manure of grazing animals. This helps to improve soil organic matter and structure.
"Catch crops bring many advantages to the mixed farm in providing a valuable feed and added benefits to the soil. They make an excellent break crop and a perfect entry back to a grass reseed in the spring."
More information
Learn more about these catch crop options here or contact your usual seed merchant for availability
Download the LG Essential Guide to Forage Crops below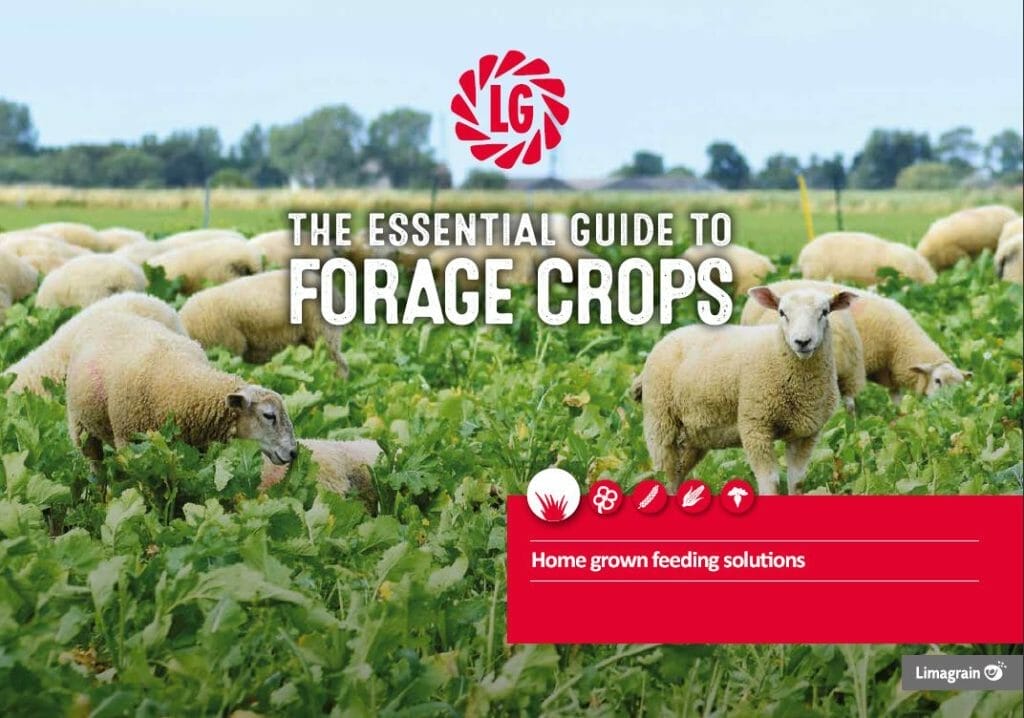 Early sowing pays off for stubble turnips

We've taken a look back on this 2017 trial of stubble turnips to show the advantages of sowing early – ideal for after cereals!

In a Limagrain field trial, on its innovation site in Lincolnshire, three crops of Samson stubble turnips were sown at two-week intervals from July 28, 2017. Fertiliser was applied at 35kg of nitrogen per

hectare, in the form of 20:10:10, into the seedbed. Crops were harvested by hand in mid-December and weighed. "The results showed that the highest dry matter yields came from those crops sown earliest," says Limagrain forage crop director Martin Titley. "Dry matter loss was 33% in crops sown two weeks later and 59% in crops sown four weeks later." Table 1 shows the dry matter yield from the three crops.

TABLE 1         Dry matter yield of Samson stubble turnips t/ha
| | | | |
| --- | --- | --- | --- |
| Sowing date | 28/7/17 | 15/8/17 | 31/8/17 |
| Samson | 6.6 | 4.4 (-33%) | 2.7 (-59%) |
The trial also highlighted the change in the ratio between leaf and bulb yield over time with those earlier sown crops producing higher yield of bulb to leaf compared with later sown crops. Table 2 shows the ratios of dry matter yield of bulb to leaf across the three sowing dates.  
TABLE 2       Percentage Dry matter yield leaf:bulb
| | | | |
| --- | --- | --- | --- |
| Sowing date | 28/7/17 | 15/8/17 | 31/8.17 |
| Leaf % | 24% | 41% | 62% |
| Bulb % | 76% | 59% | 38% |
Limagrain has used the AHDB relative feed value calculator for stubble turnips of £123.95 per tonne of dry matter, based on feed barley at £120 a tonne and rape meal at £195 a tonne, to illustrate the difference in feed value between the three sowing dates. "The earliest sown crop of Samson has a feed value of £483.40 higher than the crop sown in late August," adds Mr Titley. "The growing costs of all three crops is the same." "While this trial shows the yield advantages of earlier sowing, growers should remember that all crops of stubble turnips provide a valuable feedstuff, with later sown crops providing a useful amount of leafy forage." Stubble turnips are an ideal crop after cereals with only light cultivation required ahead of drilling. They are a fast-growing catch crop, easy to eat and highly palatable that can be grazed by sheep or cattle within 12 to 14 weeks from sowing. "If the timing of the cereal harvest allows a crop of stubble turnips to be sown earlier then there are likely to be yield advantages, but even at the end of August or early September, this crop will still provide a cost-effective forage crop."  
Stubble turnips – yield and feed value
Average DM yield                3-6t/ha
Average fresh yields          38-45t/ha
Dry matter                            8-9%
Crude protein                      17-18%
Digestibility                         68-70%
ME                                       11MJ/kg DM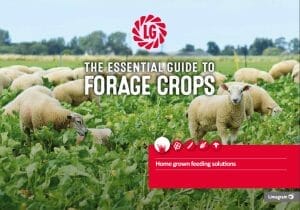 LG Essential Guide to Forage Crops