A treat for biscuit wheat growers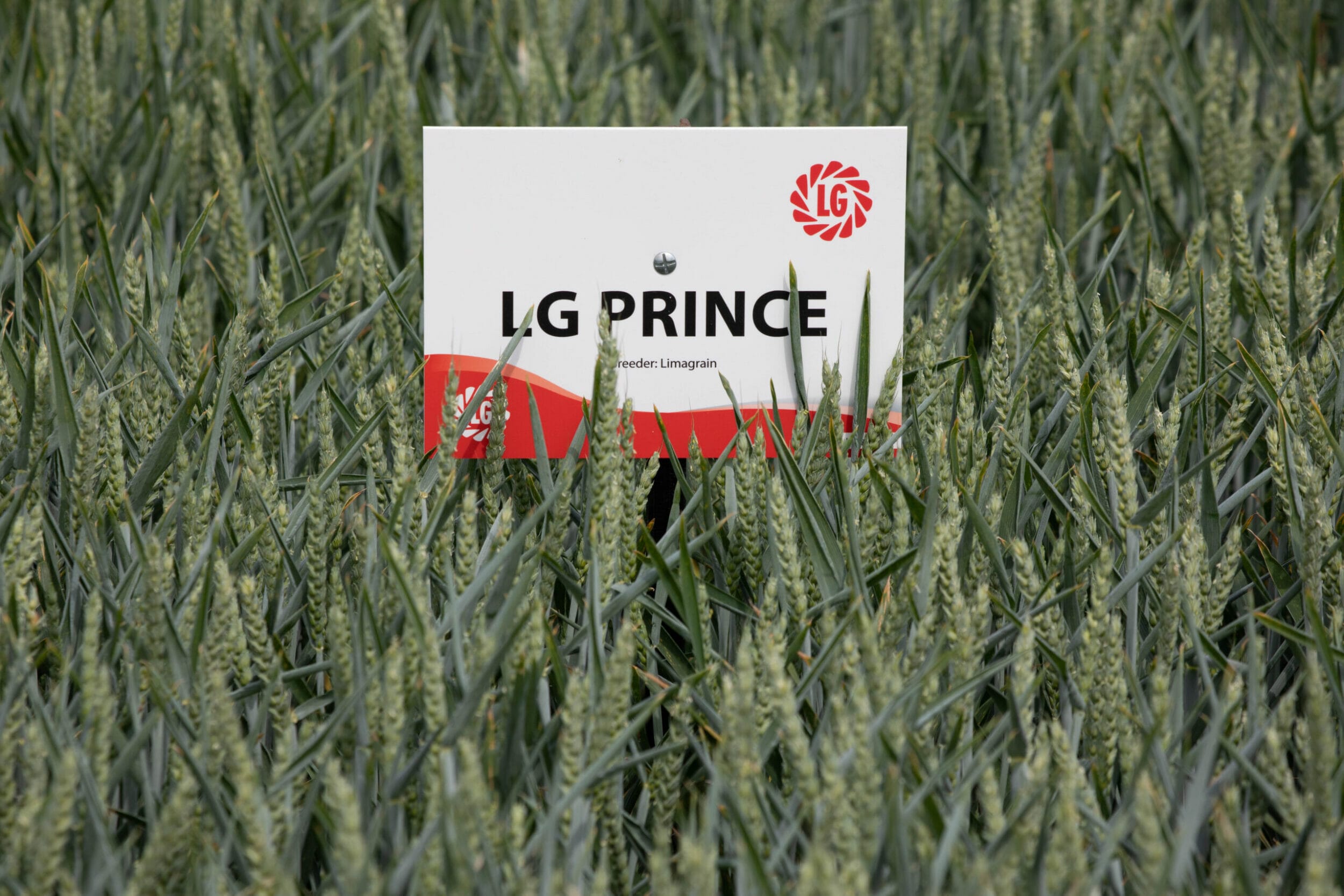 LG Prince's high yield potential is supported by Limagrain farmer trials undertaken in the high disease pressure season of 2019 in the south east, which produced a mean yield of 106% from four sites. This marks a step change over current market leader KWS Firefly. Similar trials held in 2019 in Perth (Scotland), revealed a consistent 10 t/ha, showing a yield potential which compares to the current commercial soft wheat varieties commercially grown in the region. Mr Granger says: "These are remarkable yields for a biscuit and they challenge feed wheats too, offering growers the option of growing a biscuit wheat as a feed variety with the additional end markets of biscuit or distilling as a bonus." With a lineage that includes, Cougar, KWS Kielder and Revelation, LG Prince brings together many of the best characteristics of its parents – a good agronomy package together with really good yield potential. "Both AHDB variety trials and our own research have shown that yields from LG Prince have been remarkably consistent across different sowing dates and soil types, over what have been three very differently testing agronomic years.
"LG Prince is an excellent second wheat (104%), which is 3-4% above market leaders in the biscuit sector and equal to some of the highest yielding feed varieties available for this testing situation." LG Prince is a later maturing variety (+2) so it is important to keep the crop green and photosynthesising to the end, in order to optimise the longer time for grain-fill. To this end, Mr Granger recommends the application of a good T3 on the variety. "This is particularly important for crops growing further north," he adds. LG Prince does well across a wide window of drilling slots, including both the earlier and late sown opportunities, which is a great asset in a variety. "In AHDB early sown trials drilled before September 25, the variety achieved 106% of control – not many feed wheat varieties can achieve that from the early slot." Although it grows well across different soil types, Mr Granger observes the best results tend to be in medium and heavier soils where more moisture is conserved during dry periods. LG Prince does not take off too quickly regarding its speed of development in the spring; another characteristic that makes the variety suitable for that earlier drilling date on farm. Moving on to talk about disease resistance ratings, he notes that it has a rating of 83%, which is better than current market leader KWS Firefly on 80% and significantly better than the old favourite KWS Barrel at 71% of treated control. "Certainly, the older competitor varieties in the biscuit wheat sector tend to have a few challenges from susceptibility to Septoria tritici and yellow or brown rust, but LG Prince offers both good rust and Septoria tritici resistance." Also important is the Orange Wheat Blossom Midge (OWBM) resistance, which is now general to all of our varieties in the biscuit category, points out Mr Granger.
"LG Prince is a short, stiff, high-yielding variety, with broad adaptability for on farm placement. It has a good Hagberg and an acceptable specific weight, which is similar to KWS Firefly when comparable 2020 data sets are examined. It is certainly better than LG Sundance." David Huish, Seed Sales Manager at Dalton Seeds, sees LG Prince as adding value to the Group 3 market, from its potential to bring growers a premium. The Peterborough-based seed merchants are growing it for the first time in 2021, having contracted a grower to produce a seed crop. He reports that despite the lack of rain in April, visits to the crop have shown it to be clean and standing up well, if not better, than other varieties. Mr Huish says: "It has an acceptable specific weight of 74.8, and if growers wanted to spread their risk slightly, they could grow it alongside another variety such as LG Astronomer. "LG Prince is good in all situations and at 104% in the east, it has a stand-out yield, which leads the biscuit wheat sector and competes with the best in the feed wheat too. "This offers a real win-win for growers."