New commercial manager for Limagrain UK
Matt Shand has been appointed to the role of Commercial Manager for Limagrain UK. This new opportunity will see him developing and implementing the UK commercial strategy for the seed business, whilst also leading the UK sales team.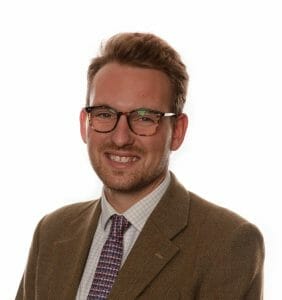 Limagrain is a fast growing, farmer-owned international co-operative group, specialising in both agricultural and horticultural seeds, as well as cereal products. As the fourth largest plant breeder and seeds marketing company in the world, it employs 10,000 people with a turnover of more than 2.5 billion euros annually.
Mr Shand brings a wealth of experience to the position; he began his career in the seed industry at Woodhead Seeds in Yorkshire, before joining Limagrain as sales manager in 2016.
He believes that through its unique UK dedicated plant breeding and research teams, Limagrain is best placed of all the plant breeders to recognise and respond to many current UK crop production challenges.  
"Limagrain is at the forefront of bringing varieties to market that offer increased yields, stronger agronomic characteristics and better disease resistance, whilst end-users also benefit from added value, improved quality, productivity and processability."
"The success of this approach is reflected in the number of varieties sitting at the top of the current AHDB Recommended List. Without a doubt it's an exciting time for the business and I am very much looking forward to being a key part of the team taking this forward," he says.