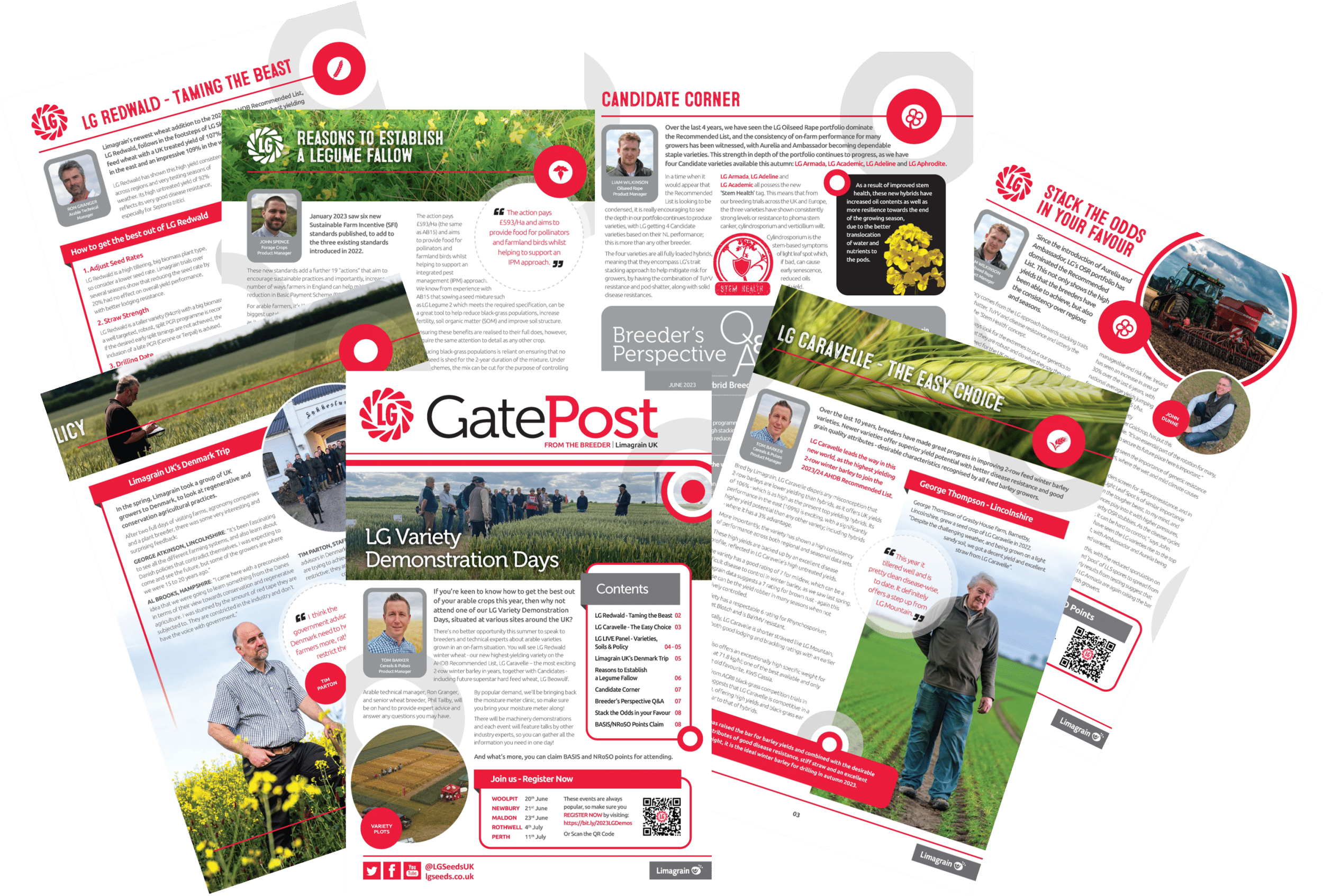 Have you read the latest edition of GatePost?
Then you can claim your BASIS points by completing the form below!
Download the latest LG Gatepost
This edition features articles about our newest wheat addition to the 2023-24 AHDB Recommended List, LG Redwald,  as well as LG Caravelle, our excellent 2-row winter feed barley.
You can read about and view our Live Panel event which was a round table discussion on Varieties, Soils and Policy with industry experts. 
We discuss the new Sustainable Farming Incentives and the new 'actions' involved, with an article about why to consider establishing a legume fallow.
Download here